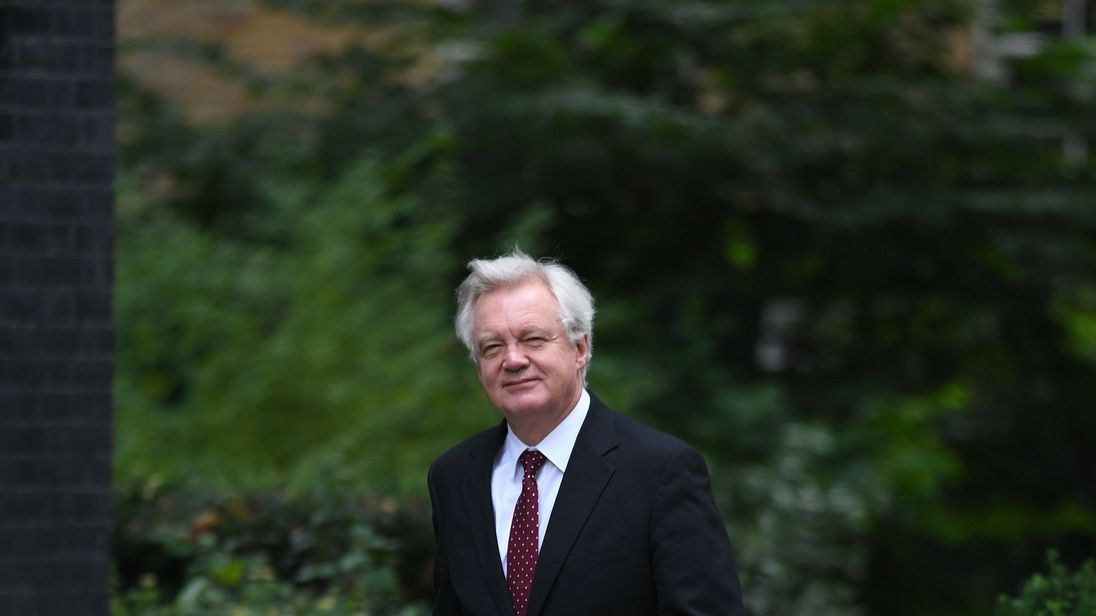 Brexit Secretary David Davis said it was "frightened" and the United Kingdom would not be bounced into a divorce bill deal.
Speaking at a conference in Italy on Saturday, Mr Barnier said he did not want to punish the United Kingdom for leaving but said Brexit would be "an educational process" for the British.
David Davis has accused negotiator Michel Barnier of trying to put pressure on Britain over the divorce fee.
The latest round of discussions between Davis and the EU's chief negotiator Michel Barnier failed to make progress on the divorce bill prompting a tense press conference between the pair on Thursday (31 August) in which Barnier said there had been a lack of "decisive progress on any of the principal subjects".
He said Mr Barnier "wants to put pressure on us, which is why the stance this week in the press conference - bluntly, I think it looked a bit silly because there plainly were things that we had achieved". "The commission puts itself in a silly position if it says nothing has been done".
Asked about the report, Davis told host Andrew Marr: "It's rubbish, it's nonsense".
"We are a country that meets its global obligations - but they have got to be there", he said.
Amazon adds multi-room audio to Echo, Echo Dot and Echo Show
Amazon is introducing new tools that enable AVS device makers to integrate with Amazon Alexa Multi-Room Music. In the future, Amazon plans to extend this feature to support other non-Echo connected speakers.
Guenther Oettinger says the future rights of European Union citizens in Britain and the status of the United Kingdom border with Ireland also need to advance before trade talks can begin.
"What he's concerned about of course is he's not getting the answer on money... they've set this up to try and create pressure on us on money... they're trying to play time against money".
Britain's government said this week that it wouldn't pay into the EU's budget after Brexit, slated for March 2019. She described it as 'the single most important step we can take to prevent a cliff-edge for people and businesses'.
Ahead of parliament's return on Monday, Davis also used his interview with Marr to urge backbenchers from both parties to back the government's repeal bill, which critics say will grant sweeping powers to ministers to change legislation without parliamentary scrutiny.
He also claimed that Britain has NO legal duty to hand over a "divorce bill" to the European Union - but admitted we could carry on paying money to Brussels permanently.
Shadow Brexit secretary Sir Keir Starmer warned Mr Davis that Labour would not give a "blank cheque" to the Government. If you want a "soft" Brexit - and I don't actually deal with "soft" and "hard" Brexit, I want a effective successful and Brexit - but if you want something like continuity this is the bill you should be supporting. "It amounts to a trouncing of democracy and people will not accept it. People will be very alarmed". "Starting the new parliamentary session with the withdrawal bill shows that it is now the job of all MPs, including my former colleagues on the Stronger In campaign, to respect the will of the people and get the best possible deal for Britain", he said.