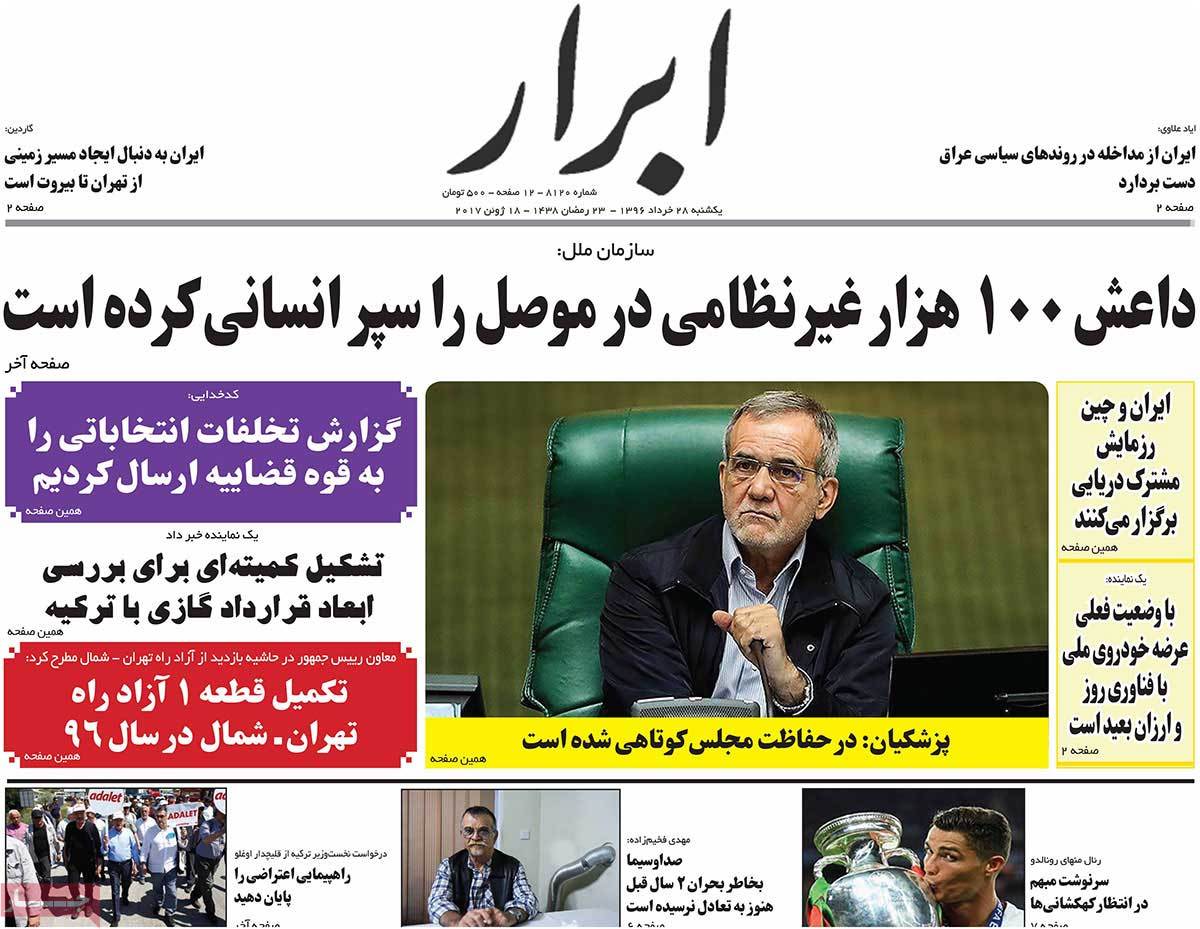 Iran on Sunday launched missiles into eastern Syria in response to an attack on its parliament and a shrine in Tehran by ISIL militants.
The Guard's website, as well as semi-official news agencies, reported the strikes Sunday on Deir el-Zour, Syria.
"Medium-range missiles were fired from the (western) provinces of Kermanshah and Kurdestan, and a large number of terrorists were killed and weapons destroyed", the statement said.
Iran backs Syrian President Bashar al-Assad in his fight against anti-government rebel groups and ISIS, which is primarily based in the Syrian city of Raqqa.
The IRGC said the missile strikes were a warning to deter future Islamic State attacks.
Trump being probed for possible obstruction of justice
Sessions recused himself from investigations related to the Trump campaign in February, a move that also provoked Trump's ire.
"To that end the Islamic Revolution Guards Corps ... a while ago has conducted missile attacks on Takfiri terrorists' command centers, gatherings, logistic sites and factories of suicide auto bombs in Deir ez-Zor region, east of Syria", said the IRGC in a statement.
It came hours after supreme leader Ayatollah Ali Khamenei, in a statement on his website, vowed Iran would "slap its enemies" in honour of the victims' families, including those killed in Syria and Iraq.
The Islamic State group claimed responsibility.
It was the first such attack in Iran and shocked Iranians who believed the chaos engulfing the rest of the Middle East would not find them in the Shiite-majority nation. Iran has arrested dozens of terrorists since the Tehran attacks.