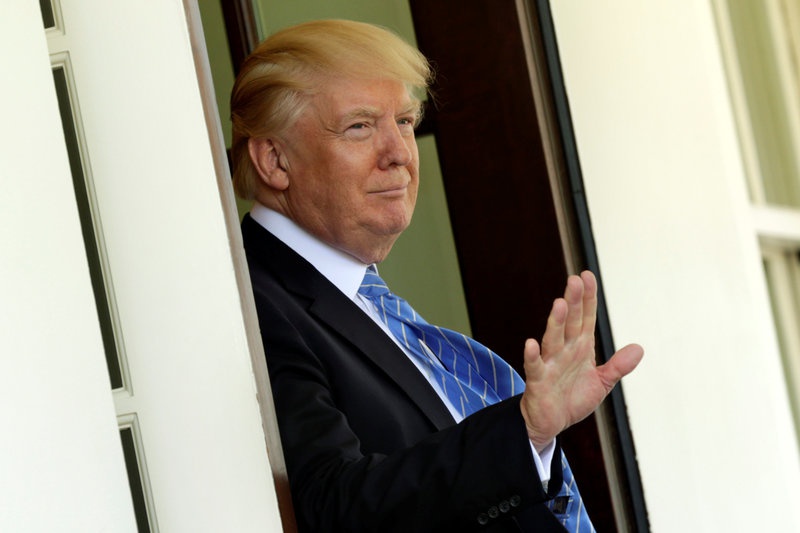 As Conservative Review pointed out earlier in the day, the ACLU has a point, as the long-anticipated move merely left it to administration officials to provide "regulatory relief" to those affected by Obamacare's more onerous mandates and not act discriminatorily to religious nonprofits.
"I will get rid of and totally destroy the Johnson Amendment and allow our representatives of faith to speak freely and openly without fear of retribution", Trump said at his first National Prayer Breakfast.
"Today my administration is leading by example as we take historic steps to protect religious liberty in the United States of America", the president said Thursday as he signed the order. "Just because we are a pastor, just because we stand beside a pulpit, we don't give up our constitutional rights".
"Today's executive order signing was an elaborate photo-op with no discernible policy outcome", ACLU Executive Director Anthony D. Romero said in a statement, according to The Washington Post.
Rolling back the Johnson Amendment does not favor any particular religious views over others, and the president has broad authority to decide not to enforce certain laws, said Robin Fretwell Wilson, a professor at the University of Illinois College of Law.
Members of the religious right marched onto the dais as President Trump sat down to sign the order, after he spoke for about seven minutes, waxing on about the importance of religious liberty.
Both praise and criticism following the President's new executive order that could allow religious groups to become more politically active. The amendment bans tax-exempt organizations like churches and other religious institutions from political speech and activities.
No 'clean slate' between the US and Russia, Tillerson says
But I am devoted to helping the president achieve his objectives, helping him be successful. The Kremlin denies it interfered in the election.
Under that amendment, the tax code prohibits organizations that enjoy tax-free status from participating in a political campaign or supporting any one candidate for elective office.
Ralph Reed, a longtime evangelical leader and founder of the Faith & Freedom Coalition, said he was briefed by White House officials about the text of the executive order.
The order also is created to allow religious groups to avoid a mandate to provide contraception coverage under President Barack Obama's health care law, the Affordable Care Act, potentially expanding an exemption that had been carved out in the courts.
Gregory Baylor, senior counsel for the pro-faith group Alliance Defending Freedom, was among the Christian conservatives to criticize the order, calling it "disappointingly vague" and questioning whether the IRS would follow through with Trump's directive.
The executive order does not change the law.
Trump's executive order, officially called "Promoting Free Speech and Religious Liberty", is not a national extension of the 2015 IN law.