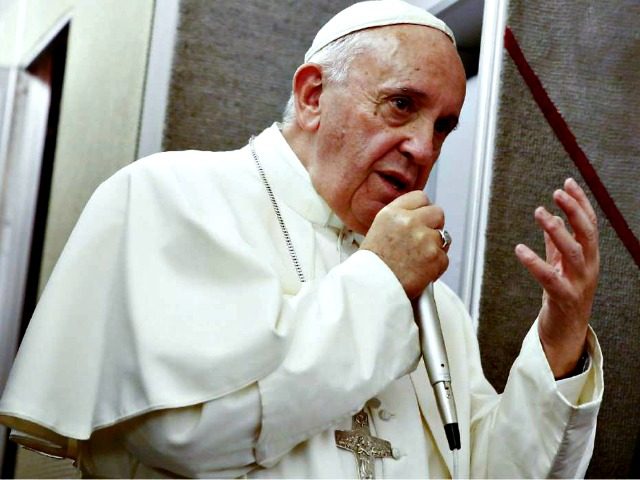 Less than a week before Sunday's runoff, far-right leader Marine Le Pen and centrist Emmanuel Macron are holding separate rallies Monday.
Violence broke out at a May Day march as police used tear gas and truncheons after several hundred protesters threw petrol bombs and other objects at officers. One policeman was seen spraying a troublemaker in the face.
Thousands of people have marched in Paris in rival political rallies six days before the second round of the French presidential vote. At a larger union rally nearby, some marchers carried signs reading "Let's block the National Front" - but no one was openly rallying for Macron. The senior Le Pen has often been decried as a ractst; his daughter ejected him from the party in 2015 as part of her bid to make the National Front more politically acceptable. Some groups want a united front to keep Le Pen from the presidency, but unions fear Macron will dismantle worker protections.
She told the rally: "Do not give a voice to Mr Macron, do not prolong this unworthy five-year term, do not prolong the sufferings of a people that can not longer cope".
Whether she wanted it or not, Le Pen got an endorsement from her father, Jean-Marie Le Pen, who co-founded the National Front party she now leads.
In a speech before the gilded statue in Paris of Joan of Arc, his heroine, Jean-Marie Le Pen urged French voters to back his daughter in Sunday's run-off.
"She is not Joan of Arc, but she accepts the same mission".
Mainstream parties on the left and right failed to form a bloc against her as they did in 2002 when Jean-Marie Le Pen was trounced by Jacques Chirac.
President Francois Hollande, the first sitting French president since the war not to stand for re-election, made a similar call after Macron and Le Pen knocked out the official Socialist candidate in the first round. Macron once served as Hollande's economy minister.
He said her rival, independent centrist Emmanuel Macron, "wants to dynamize the economy, but he is among those who dynamited it".
At 100 Days In, Trump Seems Both Outsider and Insider
In the USA , 100 days of a presidency is usually a traditional milestone to gauge an administration's early accomplishments. On his 100th day, Trump has been criticised and praised for his time in office - and he's even held a rally to celebrate.
Cheers of "Marine President!" and anti-immigrant chants rose to the rafters.
Le Pen, who hopes to mimic Donald Trump's election victory, compared Macron to Hillary Clinton. Le Pen also sought repeatedly to puncture Macron's argument that he represents change, calling him a lapdog of unpopular outgoing President Francois Hollande.
She also claimed that his pro-business policies would not create jobs but send them overseas and leave French workers hungry.
Mr Macron joined the man's son and anti-National Front protesters at an annual commemoration near the Louvre Museum.
Mr Bourram was pushed off a bridge by a group of skinheads who broke away from the march. The death drew national outrage.
Standing on the bridge, Mr Macron hugged Bourram's son Said, who was nine years old when his father was killed.
This time, unions are divided over the choice between Emmanuel Macron and Marine Le Pen.
Polls consider Mr Macron the front-runner, but the race has been exceptionally unpredictable.
Under a deal struck Saturday with euroskeptic Nicolas Dupont-Aignan to attract the 1.7 million votes he garnered in the first round vote, Le Pen said abandoning the euro was not a "prerequisite".