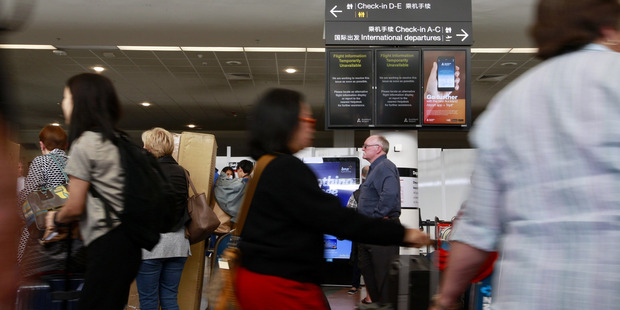 The changes include raising the income threshold to be classed as a skilled migrant to almost NZ$50,000 (£27,500) a year, classifying anyone earning NZ$73,000 and above as high-skilled and restricting work visas to low-skilled workers to three years, after which a mandatory stand-down period will be enforced before workers can re-apply.
Woodhouse also announced a pathway for some 4,000 South Island-based lower-skilled temporary migrants to become permanent residents, requiring them to stay for two more years in the same industry and region.
Meet standard residence health and character requirements.
Mr Woodhouse also revealed the Government is proposing that those eligible for a temporary "Essential Skills" work visa but who earn less than the threshold will still be able to work here, however they will be limited to a maximum time in country duration of three years. Under the changes, partners and children will be classified as visitors and only gain a work visa if they meet visa requirements in their own right.
A one-off pathway to residence for around 4000 migrant workers in the South Island should be offered to those in the North Island in the same boat. They are taking note of their polls and realise Kiwis have had enough of the country being flooded with unskilled foreign workers. The crackdown on temporary work visas comes six months after the government raised the bar on the skilled migrant visa and comes as rising immigration gets blamed for inflaming property markets. "We have 139,000 Kiwis out of work and many are desperate to get a job".
New Zealand has been experiencing record levels of net migration in recent years as economic growth outpaced Australia's, meaning fewer locals moved across the Tasman.
Russian Federation slams watchdog probe of alleged Syria chemical attack
Syria "provided a grossly incomplete declaration to the OPCW of its chemical weapons program". Even Assad's staunch ally, Russia, accepts that the deaths were caused by chemical weapons.
A tightening of immigration rules will likely be the last before the election and help regions get the workers needed while sending fewer new arrivals to Auckland, Immigration Minister Michael Woodhouse says.
However, in October Woodhouse announced changes that meant those coming to New Zealand under the skilled migrant category would need 160 points before getting residency, rather than 140.
The number of people allowed entry under the family category was also more than halved, and a temporary ban on applications under the parent category was also announced.
The announcement follows the footsteps of tighter work visa policies unveiled in the United States and Australia.
Mr Cooper says if the government wants to give low skilled workers on long term work visas a break it would have been fair to give it to all - or not at all.